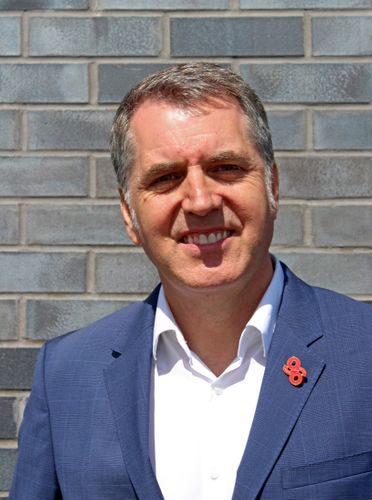 Steve Rotheram
Metro Mayor, Liverpool City Region
One of eight children, Steve was born and raised in Kirkby to a stay-at-home Mum and forklift truck driver Dad. After leaving school with few formal qualifications, Steve began a bricklaying apprenticeship. He went on to run his own building company before working for the Learning and Skills Council.
In 2010, Steve was elected as the Member of Parliament for the Liverpool Walton constituency. During his time in Westminster he led campaigns for justice for the Hillsborough families; in support of blacklisted workers; for compensation for those suffering from mesothelioma and asbestosis; and to change the law on the use of old tyres on buses and coaches.
From 2015, Steve served as Parliamentary Private Secretary to the Leader of the Opposition, Jeremy Corbyn, before successfully seeking the nomination to be Labour's candidate for Metro Mayor of the Liverpool City Region.
In May 2017, Steve was elected with 59% of the vote and has overseen almost a billion pounds of investment, as well as delivering half-price bus travel for apprentices and implementing the pioneering Households into Work programme.