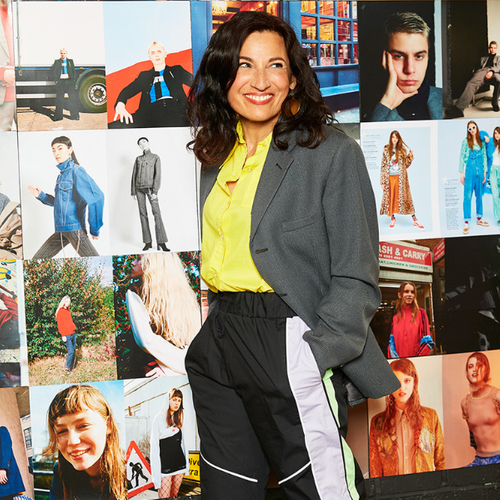 Safia Minney
Founder
,
Fashion Declares
An award winning, international social entrepreneur, speaker and advisor, Safia has 20 years+ experience as a Global CEO of the company she founded, People Tree, developing the first sustainable and Fair Trade supply chains and standards with advisory roles with industry bodies. Safia is seen as a thought leader in sustainable fashion and influencer in Sustainability and Modern Slavery. Extensive experience in Japan, Asia and Europe. Speaks Japanese and has authored many books and documentaries and films on Fair Trade and sustainability in English and Japanese. Safia received an MBE for services to Fair Trade and Fashion industries.
Safia has an extensive international network in Sustainability and the Creative industries and is recognised by the World Economic Forum as an outstanding Social Entrepreneur. Safia combines purpose, commercial, digital communications to support companies' sustainability transformation. With her experience in advertising and communications and social enterprise, Safia has a rare ability to translate better business practice through environmental, social and governance into stakeholder engagement and through internal and external communications to deliver cutting edge action for sustainability and brand loyalty.
Safia is an executive coach and mentor and author of 9 books including; 'Slave to Fashion', campaigning to eradicate modern day slavery in the fashion industry and 'Slow Fashion - Aesthetics meets Ethics' and 'Regenerative Fashion', out in November 2022.
Safia recently founded www.fashion-declares.org – a bottom-up, industry wide movement to promote rapid action to redesign the fashion industry to operate within planetary boundaries whilst delivering a Just Transition in the Climate, Ecological and Social emergency. Safia founded www.REALsustainability.org to promote awareness and action for sustainable living and leadership. Safia is an advisor with www.businessdeclares.org and works as a trustee of The Countryside Charity and Conway Hall Ethics Society