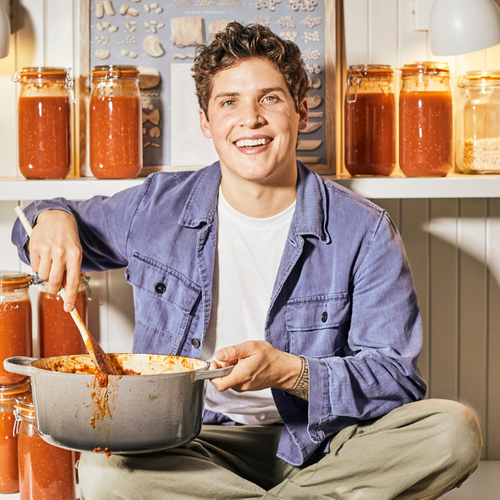 Max La Manna
Low waste chef & cookbook author
Max La Manna is a low-waste chef, award-winning author, and host for BBC Earth food shows. Max's debut cookbook More Plants Less Waste was awarded the Most Sustainable Cookbook in 2020 by Gourmand. In 3 years, Max has captivated over 1 million passionate and engaging foodies across his social media platforms. Max's recipe content and food shows have been seen by over 1 billion people.
Max grew up as a child in his father's fast-food restaurants, but started cooking at the age of 15. After leaving home in Connecticut, Max moved to New York City to pursue modelling and an acting career in Los Angeles. Max modelled for top fashion designers, magazines and as an actor on NBC's soap opera Days Of Our Lives.
When not in front of the camera, Max worked late nights serving, bartending and cooking in some of New York City's and Los Angeles' most popular restaurants. Max now lives in the UK with his wife and their 32 houseplants, developing original and inventive recipes that utilise the whole ingredient.