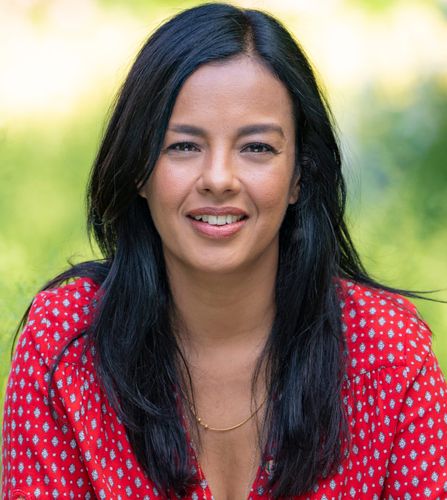 Liz Bonnin
Science, Natural History & Environmental broadcaster
Liz Bonnin is a science and natural world expert and broadcaster, celebrated for her award-winning blue chip projects including Drowning in Plastic and Blue Planet Live.
Liz Bonnin has presented over 40 primetime programmes, ranging from wildlife documentaries, such as Super Smart Animals and Animals in Love, to hard hitting environmental reports, investigating the ocean plastic crisis and successfully raising the level of public debate on this important topic.
Since then, Liz has worked on BBC Two's Museum of Life, Horizon and Tomorrow's World, and BBC One's Meat: A Threat to our Planet? and the award-winning Galapagos - a three-part series which saw Liz join a team of scientists to carry out ground-breaking research and undertake her first submersible dive to 1km beneath the waves, the deepest anyone had gone on the archipelago - to name just a few.
Liz's most recent series, Our Changing Planet airs on BBC One during Spring 2022. The series is a definitive seven-year diary, documenting the fight to save our planet's most threatened ecosystems. 'The Island: 1.8 billion years in the making' will also be airing on RTE and BBC NI.
Liz has a Masters degree in wild animal biology from the Royal Veterinary College and Zoological Society of London, but her route into science and wildlife presenting was certainly not premeditated. After university, Liz travelled to sing with a band, and soon was soon hosting music award shows in Ireland, before presenting cult-classic Top of the Pops. She soon returned to her first love though beginning work on BBC One's popular science magazine show, Bang Goes the Theory - which continued for eight series.
In addition to her television work, Liz presented What Planet Are We On? For BBC Sounds and Radio 5 Live. The series looks at the impact we are having on our planet and the practical solutions we can adopt. Guests included Sir David Attenborough, Idris Elba and Christiana Figueres.
Liz also regularly speaks at and hosts science and natural history events across the country, including the National Science and Engineering Competition, the Natural History Museum's Wildlife Photographer of Year Awards, New Scientist Live and Blue Dot Festival. She was also recently awarded an Honorary Fellowship of the British Science Association and elected the first female president of The Wildlife Trusts.
Liz was born in France to a French father and Trinidadian mother of Indian and Portuguese descent and moved to Ireland when she was nine years old. She loves to challenge herself and continue to push the boundaries of how stories are told.