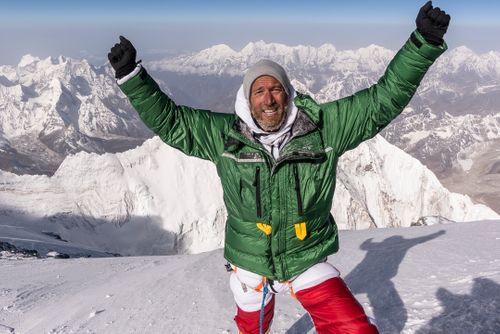 Ben Fogle
English broadcaster, writer and adventurer
A former Reservist in the Royal Navy, Ben first appeared on the BBC's Castaway, in which he was marooned on an island in the Outer Hebrides for a year.
Ben has since presented numerous programmes including Animal Park, Countryfile, Wild in Africa, Wild on the West Coast, Crufts, One Man and His Dog, Country Tracks, Extreme Dreams, A Year of Adventures, Storm City, Harbour Lives, Countrywise and Fisherman's Lives, New Lives in the Wild.
Ben has made documentaries on Prince William in Africa, disease in Ethiopia, Captain Scott in Antarctica and Crocodiles in Botswana.
Ben has travelled extensively in South and Central America and has toured the world for various broadcasting assignments to more than 200 places including Tristan da Cunha, Pitcairn, St Helena, East Timor, Nepal, Namibia, Kenya, the Arctic Circle, Zambia, Papua New Guinea, Uganda, Libya, Sri Lanka, Fiji, Tahiti, Maldives, Tanzania and Morocco.
Ben has worked as a special correspondent for NBC News and has published nine bestselling books, The Teatime Islands, Outposts, The Crossing, Race to the Pole, The Accidental Adventurer, The Accidental Naturalist, Labrador, Land Rover, English
A keen sailor, Ben has run the Marathon Des Sables, swam from Alcatraz to San Francisco and is also a Marathon runner, boxer and cyclist.
Ben married Marina in 2006 after meeting her in the park while the couple were walking their dogs, Inca and Maggi. They have a young son, Ludo and a daughter Iona and a black Labrador, Storm