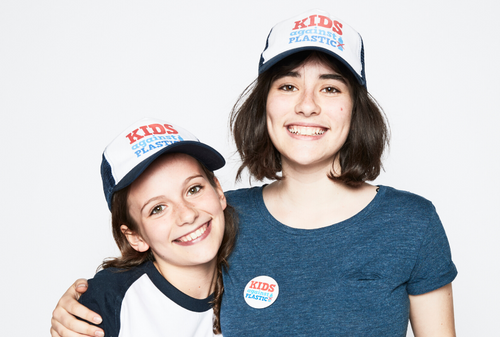 Amy and Ella Meek
Founders of Kids Against Plastic
Amy and Ella set up Kids Against Plastic (KAP) back in 2016, after studying the UN's Sustainable Development Goals and discovering the issue of plastic pollution. Their mission to make a difference started out as a home-school project and has since become an award-winning charity.
Since starting KAP, Amy and Ella have worked hard to inspire children, engage politicians, business leaders and academics, and to motivate individuals, families, schools, cafes and businesses to become more discerning users of single-use plastic – or become 'Plastic Clever', as they call it. The Plastic Clever positive award scheme has been adopted by over 1300 schools and over 50 cafes, businesses, and festivals around the UK. The girls have also talked at various events internationally (including giving their own TEDx talk in 2018 and speaking at the Young Activists Summit in the UN Geneva in December 2019), as well as at schools around the UK. Plus, they have collected over 100,000 pieces of plastic litter along the way!
Amy and Ella were the first ever recipients of the Pride of Britain Green Champions award in 2021, were recognised with BEM honours in the 2022 New Years Honours list, and have two books published by Dorling Kindersley: Be Plastic Clever, and Be Climate Clever. Through the book, their campaigning, and activism, they hope to inspire other young people to find, and use, their voices to bring about the positive changes they want to see in the world.