27 Sep 2022
Squash Muffins and Whole Roast Cauliflower: two seasonal recipes from Seed Magazine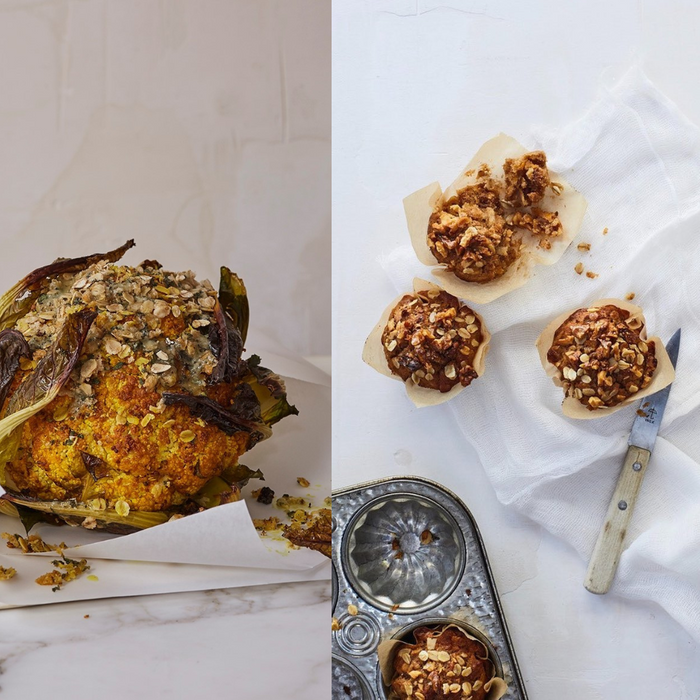 Looking for healthy, delicious, and sustainable recipes that are sure to impress? Look no further than Seed Magazine, an official partner of The Sustainability Show. Eating in tune with the seasons and sourcing food locally are vital steps in addressing the environmental impact of the food supply chain, so find two of Seed's simple recipes shared below, with a focus on reducing food waste and celebrating seasonal, British-grown produce.
Whole roast cauliflower
with a mustard, blue cheese and sage topping
SERVES 4 AS A MAIN OR 6 AS A SIDE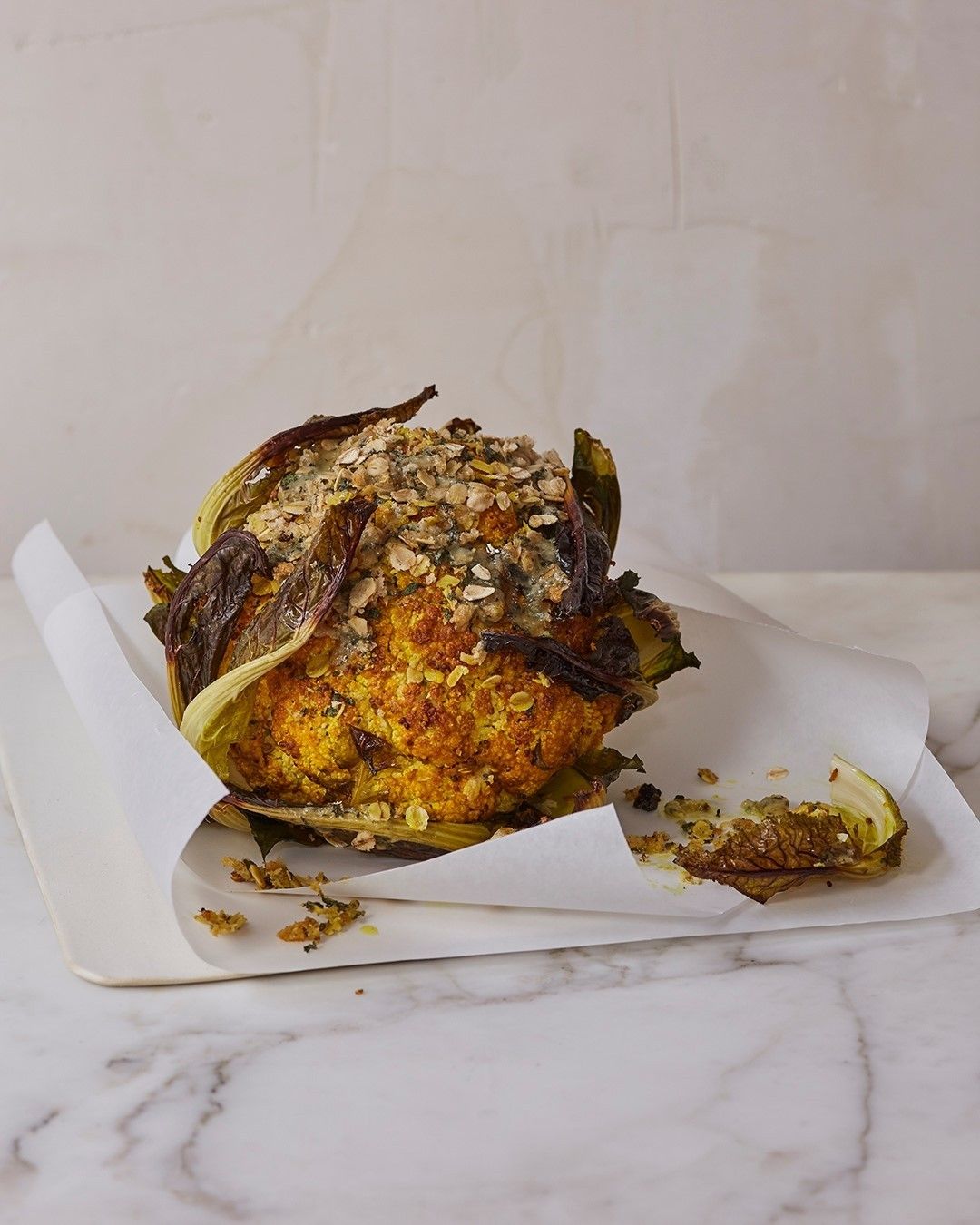 1 tsp wholegrain mustard
1⁄2 tsp Dijon mustard
2 tsp olive oil, plus a little extra for greasing
1 garlic clove, finely grated
1⁄2 tsp ground turmeric
pinch of fennel seeds
1 large cauliflower
unsalted butter, melted, for basting
sea salt and black pepper
FOR THE TOPPING
1 tsp chopped sage
2 tsp fresh breadcrumbs
2 tsp rolled oats
40g blue cheese, grated (we'd go for Stichelton or Bledington Blue)
METHOD
Preheat your oven to 170C fan.
In a bowl, mix both mustards with the oil, garlic, turmeric, fennel seeds and a pinch of salt and pepper.
Cut a piece of foil, season it with salt, pepper and a splash of olive oil and place the cauliflower on top. Wrap the foil around the edges so that it comes halfway up the sides of the cauliflower and place on a small baking tray.
Massage the mustard mixture all over the florets and place in the oven (at the same time as your roast chicken, if using the chicken juices for basting – see note). Roast for around 50 minutes, basting liberally every 20 minutes with the roast chicken juices or with melted butter.
Meanwhile in a bowl, mix all the topping ingredients with a pinch of freshly cracked black pepper.
Once tender, remove the cauliflower from the oven, cover with the topping mixture and place it back in the oven for 8 minutes, or until the topping is golden and toasted. Serve straight away.
NOTES
For meat eaters, this recipe works brilliantly if you're roasting a chicken directly
on a shelf as you can sit the cauliflower on the shelf beneath and allow the juices to baste and infuse it with flavour. But it's also an ideal main course for vegetarians – just basted with butter instead – and served with a selection of steamed greens.
Find this recipe along with other amazing seasonal recipes in Seed Magazine Vol 3
Squash, apple and walnut muffins
with a crunchy oat topping
MAKES 6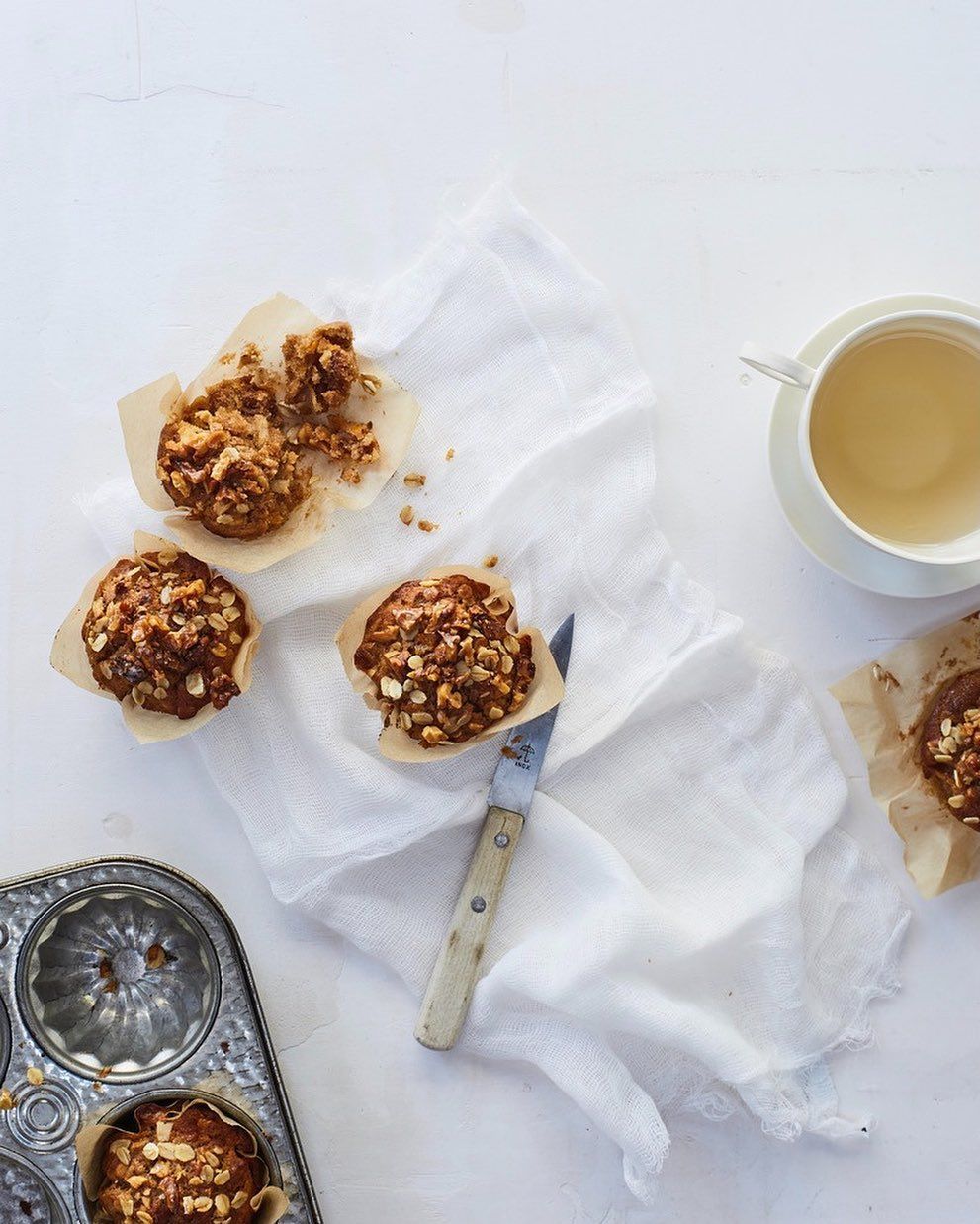 100g walnuts
100g muscovado sugar
150ml olive oil
50ml natural yoghurt
2 large eggs
150g self-raising flour
1 tsp baking powder
1 tsp mixed sweet spice
1 tsp ground cinnamon
pinch of sea salt
50g rolled oats, plus extra to sprinkle
100g butternut squash, peeled and grated
100g apple, peeled and grated
2 tbsp maple syrup
METHOD
Preheat the oven to 180C. Line six holes of a deep muffin tray with cases or squares of parchment paper.
Place the walnuts on a baking tray and toast in the oven for 10–12 minutes or until golden. Remove and roughly chop.
Combine the sugar, olive oil, yoghurt and eggs in a large bowl and beat until thoroughly combined.
Into a separate bowl, sift the flour, baking powder, spices and salt. Tip this into the wet mixture and stir to combine evenly. Next stir in the oats, squash and apple and 80g of the walnuts, keeping the remainder to one side.
Divide the batter between the muffin cases and sprinkle the top of each muffin with the remaining walnuts and a scattering of oats.
Drizzle over the maple syrup and bake in the centre of the oven for 20–25 minutes until well risen and springy to touch.
Place the muffins on a wire rack to cool. Either serve warm or once cool, store in an airtight tin for up to 3 days.
NOTES
Inspired by the flavours of a traditional carrot cake, these vegetable-based muffins are made with little sugar and wholesome oats. They don't taste very sweet, so are suitable for breakfast as well as an afternoon snack. You can also leave out the apple and increase the quantity of squash for more of a savoury muffin.
Find this recipe along with other amazing seasonal recipes in Seed Magazine Vol 1