13 Apr 2023
Meet the first wave of experts joining The Sustainability Show in Manchester this July!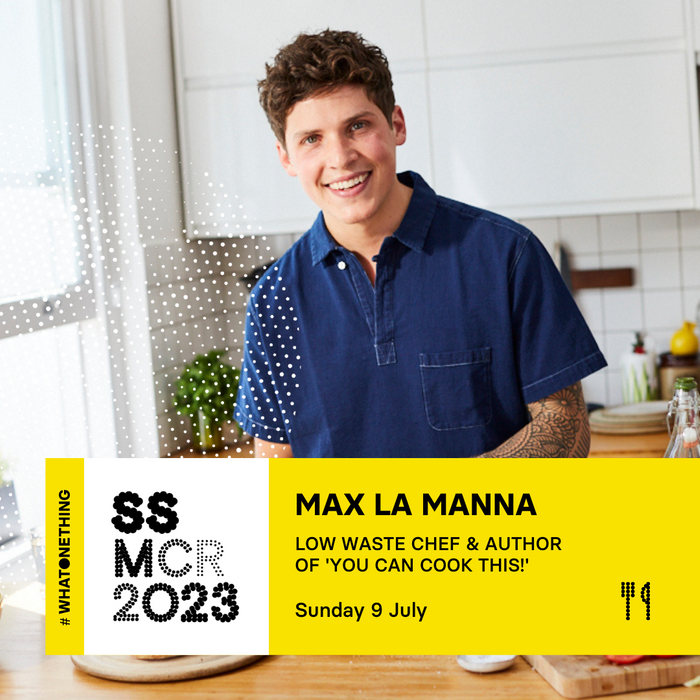 In a world with infinite knowledge, finding the best way to adopt a more sustainable lifestyle should be easy right? Wrong! Instead, it's more confusing than ever. That's why we have gathered together the top experts in the sustainable world to help shed light on the importance of living in harmony with our natural world. They'll be sharing their top tips and tricks for sustainability on Sat 8 and Sun 9 July at Manchester Central. Book tickets NOW or scroll down to find out more!
Hamza Yassin
Hamza Yassin is a passionate, exciting and highly knowledgeable on-screen wildlife cameraman and photographer, who also happened to win our hearts and win Strictly Come Dancing in 2022.
Hamza is presenter (under the guise of Ranger Hamza) of the hugely popular CBeebies' live-action show Let's Go For A Walk. He can also be regularly spotted sharing his vast knowledge and camera skills on BBC's Countryfile and ITV's This Morning, Channel 4 's documentary 'Scotland: My Life in the Wild' and Scotland: Escape to the Wilderness.
Max La Manna
Max La Manna is an award-winning author, low-waste chef, and digital creator whose casual approach to cooking has captivated an audience of over 1.2 million followers.
His debut cookbook More Plants, Less Waste was named Most Sustainable Cookbook at the 2020 Gourmand World Cookbook Awards. His highly anticipated second cookbook You Can Cook This! is set for release in Spring 2023 and is available for preorder now.
Amy and Ella Meek
Amy and Ella set up Kids Against Plastic (KAP) back in 2016, after studying the UN's Sustainable Development Goals and discovering the issue of plastic pollution. Their mission to make a difference started out as a home-school project and has since become an award-winning charity. Since starting KAP, Amy, and Ella have worked hard to inspire children, engage politicians, business leaders, and academics, and motivate individuals, families, schools, cafes, and businesses to become more discerning users of single-use plastic.
Georgina Wilson-Powell
Sustainability expert and author, Georgina Wilson-Powell's new book 365 Ways To Save The Planet, is packed with easy and free eco ideas for everyone. She'll be bringing some of the best ideas to life with a talk at the show. Georgina spent the last 5 years running pebble magazine, launched pebblefest and an online communtiy dedicated to helping people be more sustainable. As well as working with the Sustainability Show she is a sustainable communications consultant and speaker.
Stay tuned for more information on our incredible speakers PLUS...Vegan Food & Drink / Eco Bar / Music / Workshop / Kids' Zone & More (we'll be sharing details of all of these soon!). Want to see these amazing speakers and more? We've got LOTS more to reveal over the next few months but you can save your spot by registering for a free ticket for Saturday 8 July or Sunday 9 July – or both NOW.
Tickets are limited, so don't miss out! Book now.