05 Apr 2023
Why Manchester? 5 reasons The Sustainability Show is coming to town.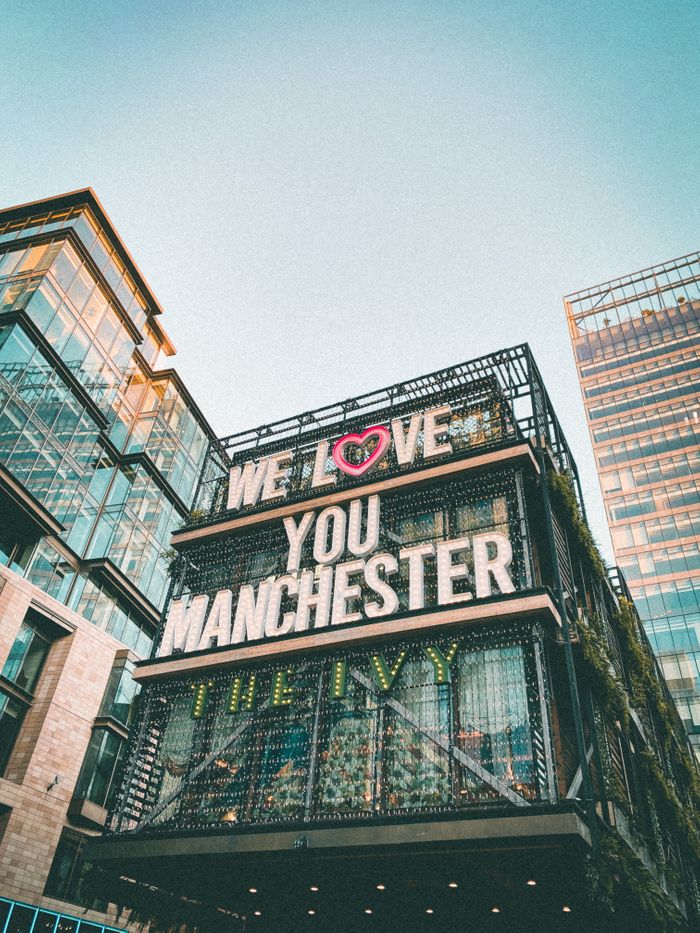 Manchester is well on its way to becoming one of the UK's greenest cities by 2038 and has already been recognised by CDP as one of 123 cities across the globe taking bold leadership on environmental action and transparency, despite the pressures of a challenging global economic situation. Ranked as the 14th most sustainable city, keep reading to discover 5 reasons why we are so excited to bring our first Sustainability Show of 2023 to Manchester. We'll be at Manchester Central 8-9 July.
In an effort to increase recycling rates, the Greater Manchester Council has been working with local councils to manage their waste and recycling responsibility creating the Recycle for Greater Manchester initiative. Recycle for Greater Manchester website is an informative resource packed with local recycling information advising what can be recycled and where. Plastic, cardboard, and glass can all be recycled and are collected through household doorstep collections biweekly, there are also several recycling centres across the city for larger items such as electrics and DIY waste.
A city geared towards green start-ups
As a city of innovation, Manchester is a fantastic place for start-ups and entrepreneurs to thrive. As Manchester grows and the economy thrives so does the need for more sustainable options and initiatives in the city. Greater Manchester is focused on Investing in and embracing more sustainable businesses, organisations, lives, and lifestyles. Business growth hub has launched the Green Growth resource to support small and medium sized enterprises in the city reduced their environmental impact and increase profitability.
Manchester 2023 is one of the fastest-growing cities in Europe and is home to some of the UK's most-loved musical legends. It's no surprise that Manchester has a reputation for being a great night out. With an average population age of 31 and over 650 bars in the city centre alone - Manchester is the place to be when looking to enjoy a night on the town.
As of the 1st of April, Manchester has become the first city in the UK to adopt a tourist tax. This £1 fee per night, will help fund the new Manchester Accommodation Business Improvement District (ABID), which aims to improve the visitor experience and support the future growth of the visitor economy over the next five years.

Estimated to raise £3m a year, which will be funneled straight back into maintaining the city and enhancing visitors' experiences, this initiative is sure to aid the development of the city in the upcoming years.
Manchester is home to some of the greenest people in the UK according to Honda's latest survey of over 2000 British adults.

Manchester's residents have the highest percentage of respondents who travel to work via an electric car, as well as 46% of residents, claiming they turn all lights and electricals off every time they leave a room - in comparison to Britain's average of 41%. The study also revealed that a third of Manchester's residents say they will recycle more and cut down the energy usage in their homes over the next 5 years.
Whether you're starting your sustainable journey or already on it, come and learn, discover and take action at The Sustainability Show at Manchester Central on 8-9 July. Best of all it's free for this year.
With a curated ethical marketplace, interactive stands, inspiring talks from a range of experts, authors and chefs and free workshops and kids' activities, it's a weekend not to miss.
Book your free tickets now!
Sign up to our newsletter to be the first to find out what's on our programme!