14 Apr 2022
Make the Earth a Beautiful Place to be Beautiful.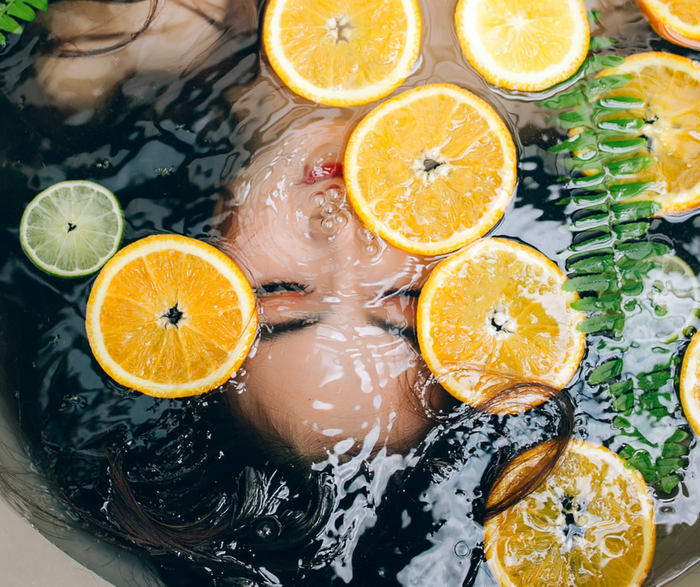 Your everyday beauty routine is probably second nature, with the average person in the UK spending £400 on beauty products a year. But have you ever stopped to think how environmentally friendly your daily pamper session really is?
120 billion units of packaging, comprising of complex lids, multi-layered boxes, and cellophane - most of which are non-recyclable, end up in our oceans or landfills each year. It's time to ditch the single-use plastic and switch to a more sustainable regime to make the world a beautiful place to be beautiful with these 6 tips!
90% of the 11billion wet wipes used in the UK every year contain polypropylene, a plastic that won't decompose. This material also causes 90% of sewer blockages, costing bill payers £100million per year to clear. Instead, look into the many reusable products available that won't cost the environment or the taxpayer.
Be mindful of your purchases, in a world where influencers promote thousands of products that do the same thing, take a beat and stick to just the products you can't live without. Limiting your selection to a few essentials will not only decrease your package waste but save you some money in the process.
Choose your packaging wisely
When looking for eco-friendly packaging in general it should be made of 100% recycled or natural materials, it should be smaller in size and have a well-managed sustainable supply chain. If this cannot be achieved then try to look for packaging made up of ethylene-vinyl acetate (EVA) or polyethylene terephthalate (PET), which is a type of plastic that is 100% biodegradable in landfills.
Packaging is just half of the problem when it comes to the beauty industry's impact on the environment. Toxic chemicals in your skincare products can be washed down the drain to end up in the ocean where they can damage ecosystems and kill marine life. A great way to know if a product's ingredients are sustainably sourced is to look for the Fair Trade and Rainforest Alliance logos on the packaging.
It's simple, but effective - when you're washing your face or going about your daily beauty routine make sure you turn the tap off when you don't need it.
Try some natural remedies
Making sustainable choices shouldn't have to cost you your skin. In an effort to eradicate single-use plastic, why not try a DIY natural mask? Not only are they fun to make, but you can have complete control over what ingredients go into them. Next time you see your avocado or eggs going off, instead of chucking them in the trash make a nourishing eco-friendly facemask.