17 Jan 2023
First 10 Traders Confirmed for Sustainability Show in Manchester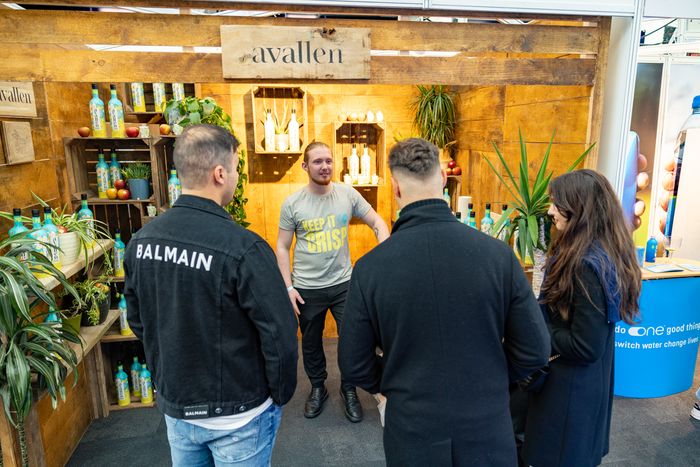 We are off a great start in 2023! The Sustainability Show, which comes to Manchester Central on 8-9 July, has started booking in an exciting range of planet-friendly traders for our huge ethical marketplace. We have confirmed our first 10 stands, which includes Faith In Nature, Avallen, Riverford Organic and Next Day Solar.
Our marketplace is one of the biggest collections of sustainable brands in one place and you can use it to shop for ideas and products in skincare, fashion, tech, food, drink, health, homewares and lots more!
We can't wait to welcome thousands of people like you who care about the planet to the first Sustainability Show in Manchester.
Here's our first 10 traders that you can find.
Vegan Friendly is an international non-profit organisation aiming to increase the awareness of veganism and to make it even more accessible. They do this by certifying vegan friendly products and businesses, and offering them a wide range of benefits to increase their visibility.
2. Avallen
A Climate Positive B Corp with the environment at its core, Avallen is the delicious moment where sustainability and flavour converge. Made from nothing but apples, water and time, Avallen Calvados is completely natural with no additives or added sugar. Avallen's liquid is a fresh, fruity, and proudly apple-forward Calvados, a traditional apple brandy from Normandy, France.
Next Day Solar believe solar should be accessible to everyone who wants to play a part in creating a better future. They stock everything from portable solar panels to solar powered garden lights.
4. Avika Soaps
Avika are a small family business sharing their love of handmade all natural soaps. Their soaps are made from plant oils, plant butters and scented with essential oils. Their products provide the best care mother nature can offer, without the commercial nasties that harm not only our skin but our beautiful planet.
Liberation Foods is majority owned by the same smallholder farmers that plant, nurture and pick the ingredients going into their range of nut-based products.
Whether it's climate-mitigating Malawian macadamia, organic Keralan cashews, brazil nuts gathered from the Amazon rainforest or peanuts plucked from Nicaraguan soils, their purpose is to ensure these smallholder farming communities can realise full and fair value for their work whilst using regenerative, sustainable approaches to food production.
Riverford are mad about organic veg. They've been growing it for 30 years, choosing varieties for flavour and looking after our soil, wildlife and water sources. Every day they pick, pack and deliver the very best from their fields straight to your door in their iconic veg boxes (voted the Observer's Ethical Product of the Decade). It's all organic, delivery is free, and they'll bring seasonal recipes every week to help inspire you in the kitchen. Eating well has never been easier!
A vegan baking kit from Treehouse Bakery is SO much more than a traditional baking mix from your local supermarket! First up, say goodbye to artificial perfection. They deliver what they promise: all of the ingredients you need to start baking. Each ingredient is measured and packaged separately so you will make your treats from scratch. They're just saving you the hassle of weighing everything out AND reducing food waste by giving you just what you need.
Faith In Nature been putting nature first since 1974. Their products harness nature's power without harming it in the process - and they work beautifully. Formulated with expert plant knowledge and packed with powerful aromatherapy benefits, their nature-loving blends contain 100% natural origin fragrance and essential oils. From their zero-waste soap bars, to their nourishing hair care, they've spent nearly 50 years trying, testing and perfecting their products - and you've been loving them too.
Working for Wildlife Ltd. provides face-to-face fundraising and membership recruitment services to wildlife and environmental charities at private sites and organised events.
Each year, the fundraisers they engage attend thousands of events from village fetes, to national exhibitions, to information/promotional stands at retail outlets, all throughout the UK.
10. Phoam
Phoam was born out of the need to change the status quo. The average UK household throws out 20 plastic bottles of body care product every year. We're filling our landfills, polluting our oceans, and harming the environment. All in the name of cleanliness. How ironic. We knew there had to be a better way. Yet most companies don't offer plastic-free alternatives.
Their mission is to create plastic- free products that would help people feel good about themselves. Because your hygiene shouldn't cost the earth.
To stay up to date with who you can find at The Sustainability Show make sure you sign up to receive our newsletter for good! We'll be announcing more partnerships and traders soon