13 Apr 2022
Become a Sustainable Fashionista!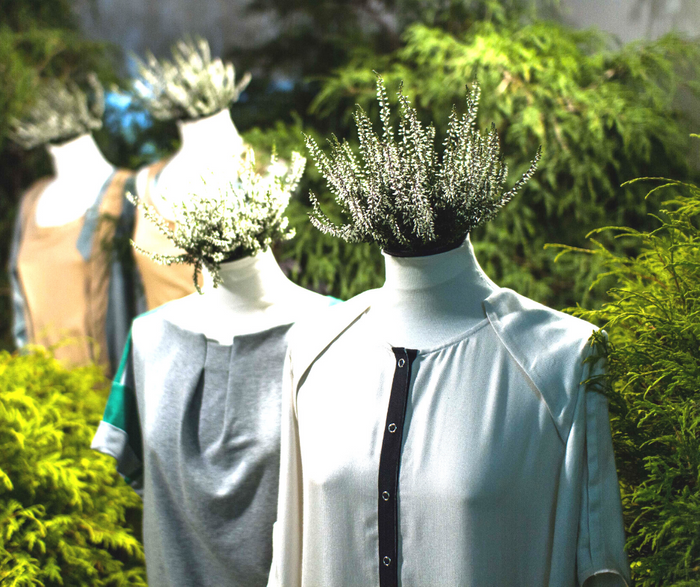 While we can't stop you from buying clothes, we can try and persuade you to make your wardrobe more sustainable. With a carbon footprint accounting for over 10% of the global greenhouse gas emissions, there's no secret that the fashion industry is destroying the environment.
Fast fashion marketing makes you feel ashamed for wearing the same thing twice - it's time to ignore the propaganda and start making fashionable choices for the environment and our consciences with these nifty sustainable fashionista tips!
Invest in trans-seasonal clothes
Only buy items that you know are going to work for you all year round. Not only is this extremely functional and financially savvy, but it's also extremely beneficial to the environment!
Donate your unwanted clothes
Rather than leaving your clothing to gather dust in your wardrobe or throwing them out to end up in landfills - donate them to a good cause. This helps others to be more sustainable; as they can invest in your old pieces, rather than buying something new.
A little mending goes a long way
Just because a heel breaks or a seam rips, doesn't always mean it's destined for the trash. Learn how to repair your clothes and accessories – or, even easier, pay a professional to do it. This will not only save your favourite fashion piece but save the planet from more unwanted garments left in landfills.
Make sure your item GOTS sustainable materials.
Not sure where to start when shopping for sustainable clothes? Look for the GOTS certification, the worldwide leading textile processing standard for organic fibres, including ecological and social criteria. Ditch leather and fur, instead opt for organic kinds of cotton that don't take a life or leave microplastics in the environment for years to come.
Invest in quality, not quantity.
Most people wear 20% of their wardrobe 80% of the time because buying more doesn't necessarily mean buying better. Instead of making impulsive choices, before buying an item ask yourself if you will wear it more than 30 times - if the answer is no then don't invest in it. While higher quality clothes do cost more, they also last longer and make you feel better.
Buy second-hand and sell what you no longer wear.
Buying secondhand not only prevents old threads from ending up in an incinerator or landfill but also reduces carbon emissions and saves lots of resources such as water and energy. This also enables you to get higher-quality items for a much cheaper price tag.