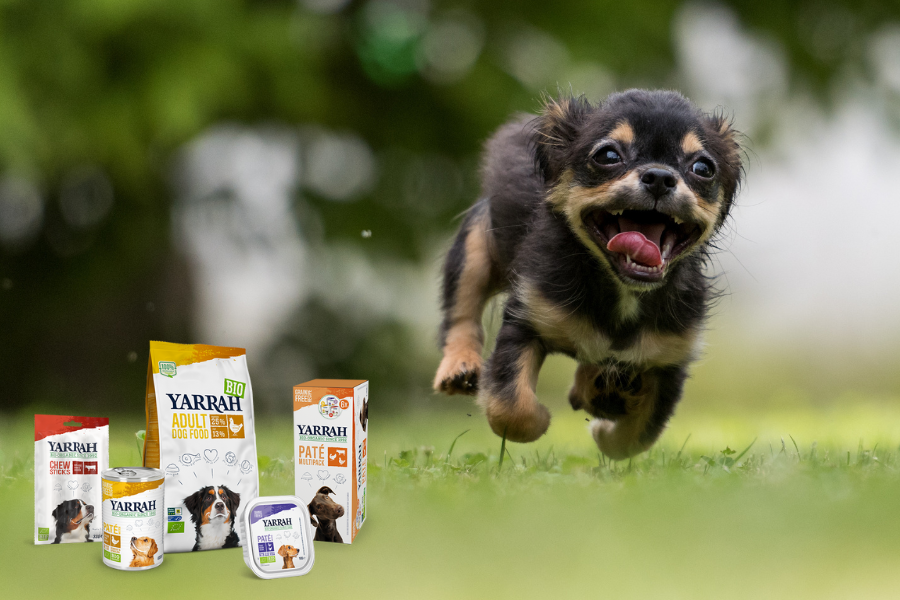 Yarrah is one of the most sustainable pet food brands in the category. Our entire range is organic certified meaning each recipe contains a minimum of 95% organic ingredients, no artificial flavours or colours, no GMOs, no pesticides and no preservatives. We work directly with farms across Europe meaning we have complete traceability from field to bowl. Meat used in organic recipes comes from animals with the highest welfare standards. Organic food has to by law meet very high and specific standards. These are continually monitored to ensure compliance. There is absolutely no need for greenwashing when it comes to organic products since the requirements are set out in law.
Organic products are the best guarantee of health and sustainability. Organic agriculture sustains and enhances the health of soil, plants, animals and humans. It promotes living ecological systems and responsibility to protect the well-being of current and future generations.
Yarrah places sustainability at the heart of everything it does. For pets, people and planet.
Address
Green Oaks
St. Johns Street
Lechlade
Gloucestershire
GL7 3AS
United Kingdom