Spudos
Food & Drink
Manchester
London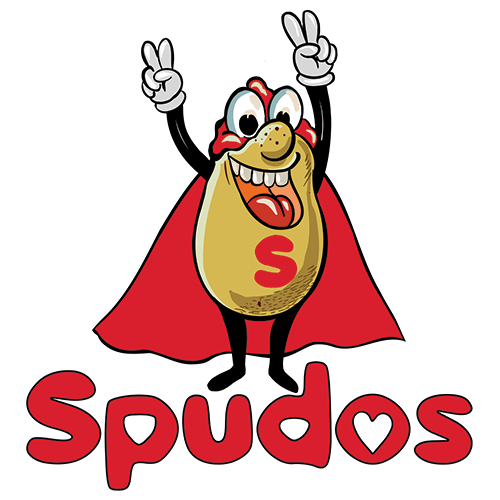 REMEMBER OLD SCHOOL SALT N SHAKE CRISPS?
Well, meet Spudos, we're Salt n Shake on steroids. Unpackaged, unseasoned crisps that you season yourself with our 6 amazing Spud Dust flavours, while doing good for the planet.
In the UK alone we eat 6 billion bags of crisps per year, and as those bags can't be recycled, they end up in land fills, the ocean, or being burned.

Our mission is to have no single use plastic at Spudos. We supply our crisps in a reusable tub that can be refilled with crisps, delivered in our home compostable bags.
Our potatoes are grown on a sustainable farm that runs on solar and converts the used sunflower oil to biodiesel to run the tractors. Everything is produced in the UK and we use circular delivery with our retailers in London.
Apart from all that, the crisps and our Spud Dust flavours are delicious, 100% plant based, and gluten free!
CHOOSE FROM 6 SPUD DUST FLAVOURS
Doner Kebab (Limited Edition)
Salt & Vinegar
Prawn Cocktail
Chip Shop Curry
David Bacon
Nooch & Onion

Address
Unit 46 Containerville
1 Emma Street
London
E2 9FP
United Kingdom