Recycle for Greater Manchester
Home & Garden
Transport & Energy
Manchester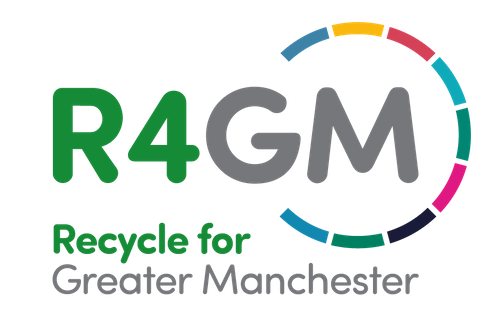 Recycle for Greater Manchester
Recycle for Greater Manchester (R4GM) is the public-facing brand of the GMCA (Greater Manchester Combined Authority) waste and resources function.
Together with our partners at Suez UK, we handle around 1.1 million tonnes of waste and recycling a year from over a million households from Bolton, Bury, Manchester, Oldham, Rochdale, Salford, Stockport, Tameside and Trafford*. We also manage 20 recycling centres ("the tip"!) across Greater Manchester, as well as the Solar Farm in Bolton and the Renew Hub at Trafford Park.
Through creative, innovative communications campaigns and tours at our education centres, we motivate and support the residents of Greater Manchester. We want everyone to manage their waste responsibly and see the value of waste and benefits that can be achieved by wasting less, reusing, repairing and recycling right.
We work with individuals, local councils, communities and education establishments to act, helping them to make better choices, smarter swaps, buying and consuming more consciously and keeping resources in circulation for longer.
If you want to know what really happens to your waste and recycling, and how you can make realistic changes that have a positive impact, speak to us!
(*Wigan operate as a unitary authority and administers its own disposal arrangements.)
In the Loop campaign – your waste isn't rubbish!
Recycling is a vital part of the circular economy which is about reducing waste by keeping things in use for as long as possible. When you recycle your stuff in the correct bin at home, you're part of the circular economy and In the Loop!
A circular economy focuses on reducing the amount of waste we produce by repairing and reusing to get the maximum value out of everything we buy and use, finally recycling everything fully.
Keeping things in the loop is important because we are using more resources than the Earth can replenish. The way we consume isn't sustainable; every year we use up 1.8 earths worth of resources. We must change how we think about waste to protect the planet's future.
The current economy is linear - we take things from the Earth, make things and throw them away. The circular economy is designed to reduce consumption and waste, understanding that everything we use has value and high value which we can use to its full potential.
If you recycle, donate unwanted things to charity or have ever tried to fix something before throwing it away, you're In The Loop and the circular economy can continue.
Renew – creating value from waste for the benefit of Greater Manchester
Renew is our ambitious and unique reuse initiative, brought to life by R4GM and Suez UK.
We've introduced donation containers at most of our recycling centres, where residents can drop off their unwanted items. Then we repair and renew them at our Renew Hub in Trafford Park, ready to be resold to a new home in one of our three shops or via our online Renew market.
Our shops are based at the recycling centres at Boysnope Wharf in Irlam, Woodhouse Lane in Altrincham, and Arkwright St in Oldham. Here, you can find a wide range of pre-loved household and garden items as well as toys, bikes, sports equipment, books and more.
We work with a range of partners at the Renew Hub, providing training and employment in green skilled jobs. We also work with several local charities to distribute items to those most in need.
Every year £220,000 from the sales at Renew is made available to local community projects via the R4GM Community Fund. We also donate £100,000 each year to the Greater Manchester Mayor's Charity which works to support people experiencing homelessness.
Address
Tootal Building
56 Oxford Street
Manchester
Greater Manchester
M1 6EU
United Kingdom