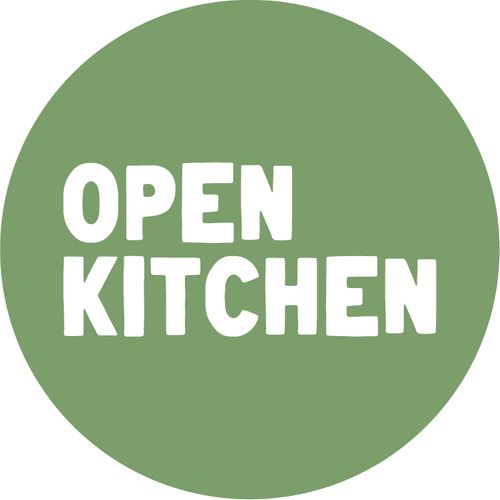 Open Kitchen is a social enterprise sustainable and ethical catering company. We're a Real Living Wage Employer (still shockingly rare in the food and drink industry), a local independent business, and really committed to doing the right thing.
Our model is rather unique. We work with a huge range of food businesses to intercept beautiful food that will otherwise go to waste (lowering Greater Manchester's carbon footprint). We also buy ingredients, with everything we buy supporting the sustainable food future that we want to see - local, seasonal, sustainably produced and ethically sourced. Our team of experienced chefs use this ever changing mix to create fresh, bespoke, delicious menus every single day.
All of our profits, and some grant funding, support our community work, providing grocery parcels and nutritious meals to people experiencing food poverty.
We have an events catering service, delivering catering and refreshments for meetings, workshops, training events, etc. We also have a cafe & bar in Spinningfields, also offering private hire and event hosting. We offer a range of talks, workshops, and lunch & learn events around food waste, our sustainable food future, links and false links between food waste and food poverty, and much more. And (just in case that's not enough ☺️) we also offer team building activities including sustainable wine tasting evenings, waste food reducing cooking demos and classes, and learning to make pickles and kimchi.
You can find our menus here - https://www.openkitchenmcr.co.uk/menus
And a bit more info about all the ways we're different from mainstream catering companies here - https://www.openkitchenmcr.co.uk/why-choose-us
Address
Open Kitchen Cafe & Bar
People's History Museum
Left Bank
Spinningfields
Manchester City Centre
M3 3ER
United Kingdom