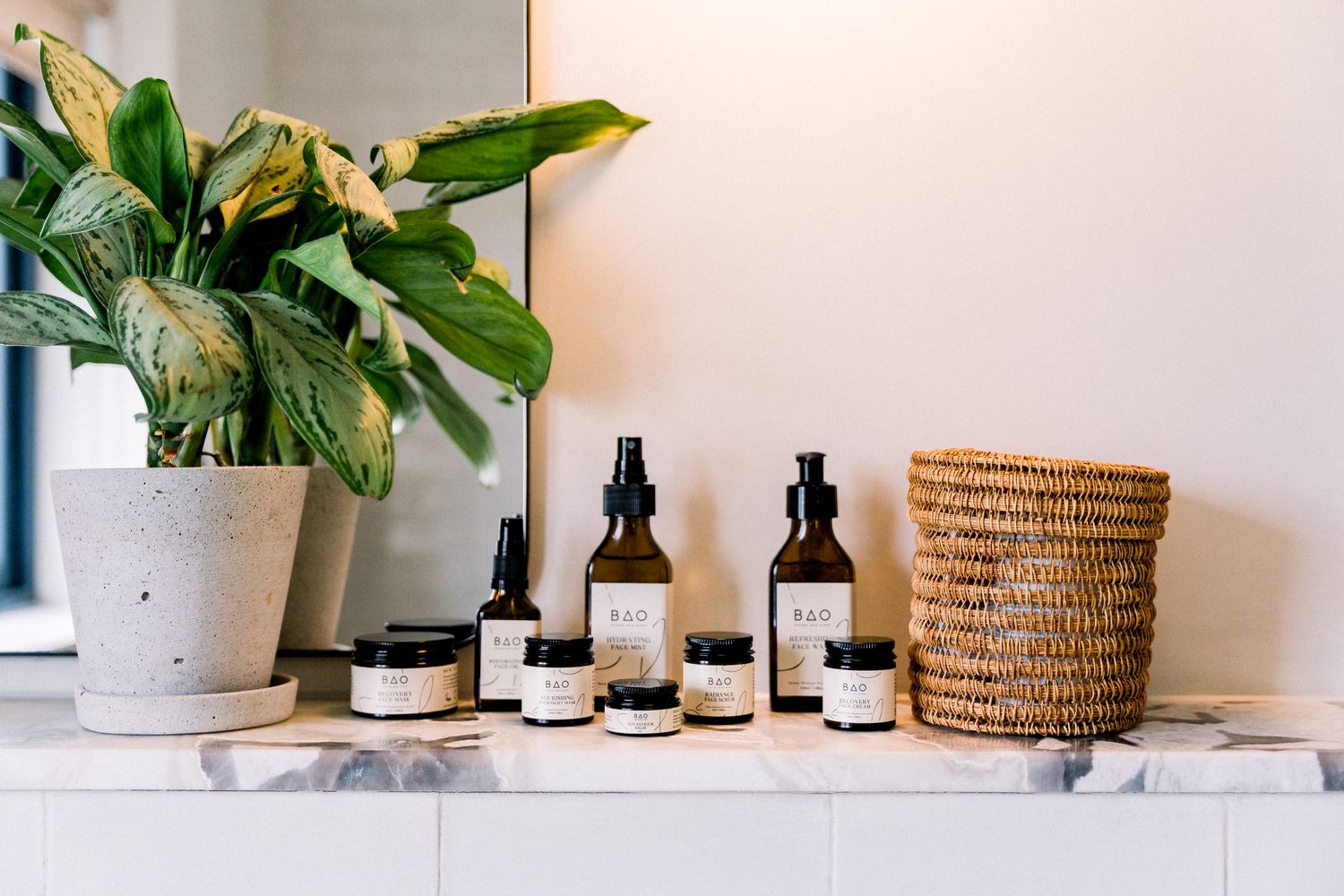 BAO is an award-winning organic skincare brand, specialising in luxury skincare. This natural skincare is vegan, cruelty-free and kind on our planet, with one tree planted with every order placed. The botanical blends in BAO Skincare work in harmony with all skin-types, using carefully selected plant-powered natural and organic ingredients that work harmoniously with your skin's barrier.
Problem
It's easy to see why the beauty world is overflowing with skincare. Oily t-zone? You need these cleansers and toners. Fine lines appearing around your mouth? Oh, you need these balms and oils too. And before you know it, your skincare collection is brimming with products you have no idea how to use.
That's not what we're about at BAO Skincare. We keep it simple with our range of natural skincare and botanical blends that work in harmony with your skin to repair and protect your skin's barrier. It's not one product for this and one for that. It's one skincare routine for all. That's right, even you at the back with the super-sensitive skin. You might think these natural and organic ingredients come with a huge price tag but when the BAO full-size face products can last up to 6 months at a time, you're really getting your money's worth.
Why
Beth, founder of BAO, has loved natural skincare for as long as she can remember. It was such a natural step launching the brand in 2018 after struggling to find skincare that helped her skin when it was at its most sensitive. Living with Ulcerative Colitis and Crohn's disease meant many years on steroids, and that had a huge impact on her skin's health. Her skin reacted to products it was fine with before and really pushed her to formally create her own botanical blends. Whether you've been on antibiotics for acne, HRT for the menopause or you're more conscious about the products you put on your skin - do you see similarities in Beth's story to your own skincare journey?.
How
If you look on the back of a skincare product, you'll see a long list of ingredients. And many of those ingredients can include things like artificial fragrances, parabens and sulfates which don't always agree with your skin. BAO doesn't contain any of these.
Instead, BAO contains only natural skincare ingredients and small amounts of essential oils that meet your skin's needs in different ways. Organic ingredients like chamomile water work wonders on hormonal skin as it reduces redness and calms blemishes, and vegetable-based glycerine pulls moisture in from around you to lock into dry skin. Not a paraben or SLS in sight.
Address
29 Douglas Gardens
Poole
England
BH12 2AG
United Kingdom