Wild Collagen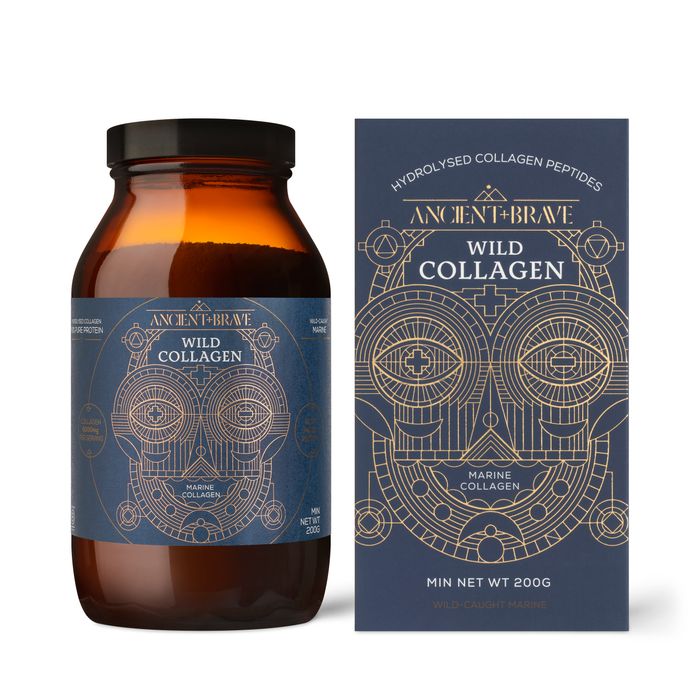 Why Take It?
Collagen is the most abundant protein in the body and is naturally found in skin, cartilage and bones. As we age collagen levels naturally decline which may affect mobility, skin elasticity and lead to visible signs of ageing.
How often?
When taken daily, collagen peptides can play a key role in our cellular replenish and renewal process. Wild Collagen is best taken consistently to get the full benefits. Subscribe and enjoy as part of your daily wellness ritual.
Min net weight 200g. 40 servings. 5000mg of collagen per serving. Not suitable for vegetarians.
Wild Collagen provides easily digestible, highly bioavailable Type I hydrolysed marine collagen peptides.
The Purest Collagen
Sustainably sourced from free swimming white fish from the icy waters of the North Atlantic - certified by the MSC (Marine Stewardship Council).
With a neutral taste, it dissolves easily into hot or cold drinks, and is perfect to sprinkle on food to effortlessly nourish from within. A real hero product for active lifestyles, fasting protocols and beauty rituals.
Categories
Food & Drink
Health & Beauty