SALT & VINEGAR SPUD DUST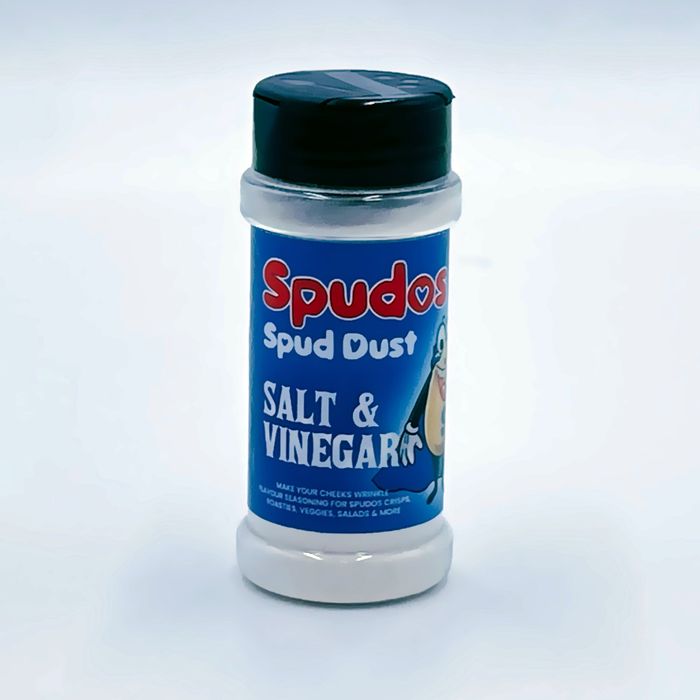 An absolute classic. There's only one reason to buy Salt & Vinegar - cause you want your cheeks to wrinkle so hard your eyes start to close!
Use loads of this, dust those crisps, shake them, then add some more and do it again. This is your ultimate Salt & Vinegar hit, and no one is telling you how much you can have. You're in control.
100% plant based, you're the only animal here. You know who you are.