Radiant Collagyn for Beauty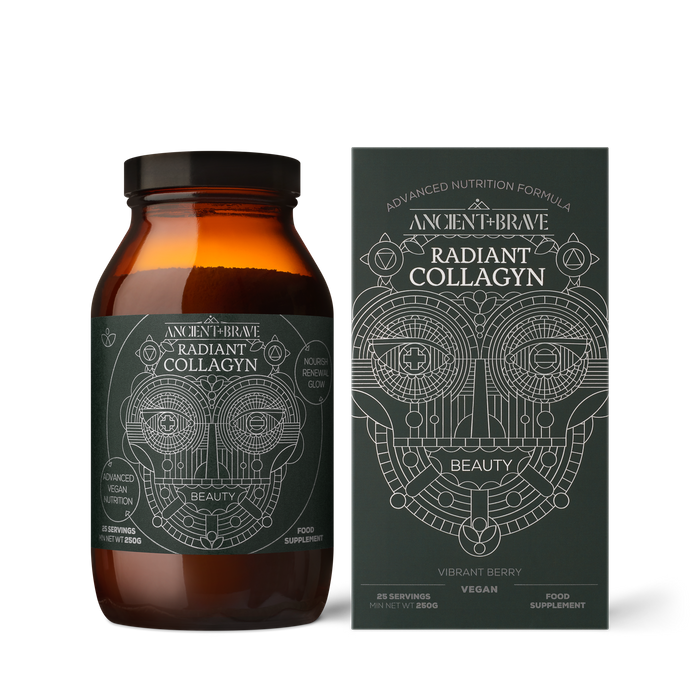 A delicious vibrant berry blend of raspberry, haskap and beetroot containing natural phytonutrients which work in synergy with vitamin C to protect cells from oxidative stress generated by harmful free radicals.
Radiant Collagyn is the perfect blend for indulgent and urban lifestyles and to deeply nourish your skin from within. With key essential vegan nutrients including choline, iodine and vitamin D for optimal daily wellbeing.
Our innovative Collagyn range is formulated with collagen specific amino acids, plant proteins, botanical extracts and buffered vitamin C to support normal collagen formation and renewal.
Rich in prebiotic fibre to support digestive function and gut microbiome and an excellent source of protein for muscle tone, body conditioning and sustained fasting.
250g (approx 25 servings)
Categories
Food & Drink
Health & Beauty