PRAWN COCKTAIL SPUD DUST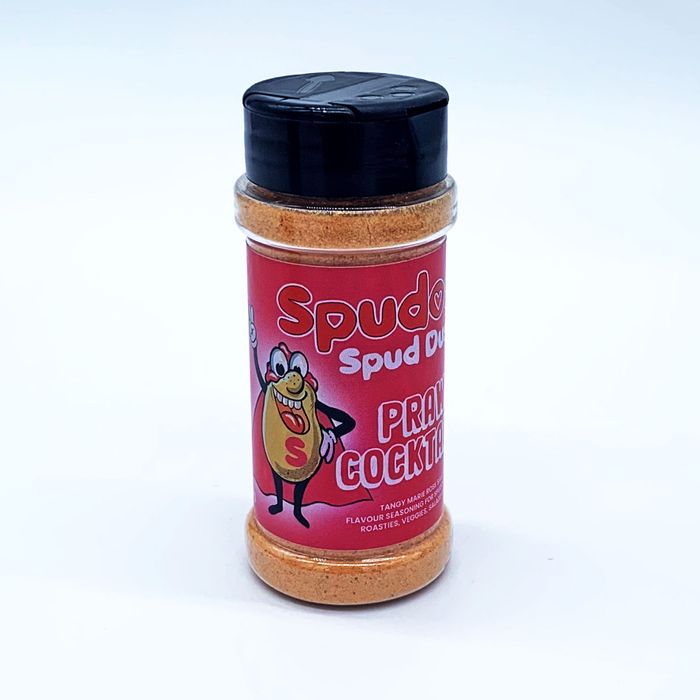 You asked, we listened!
New for 2023, we took the classic Prawn Cocktail and tanged it up with zingy tomato, the subtlety of prawn and the traditional posh dusting of paprika. 100% plant-based, this is the Prawn Star of flavours.
WARNING: Spudos Prawn Cocktail Spud Dust is highly addictive and excess use may result in euphoria, prawny fingers, shrimp sweats and more friends with cats popping round for a cuppa (with their cat).