NOOCH & ONION SPUD DUST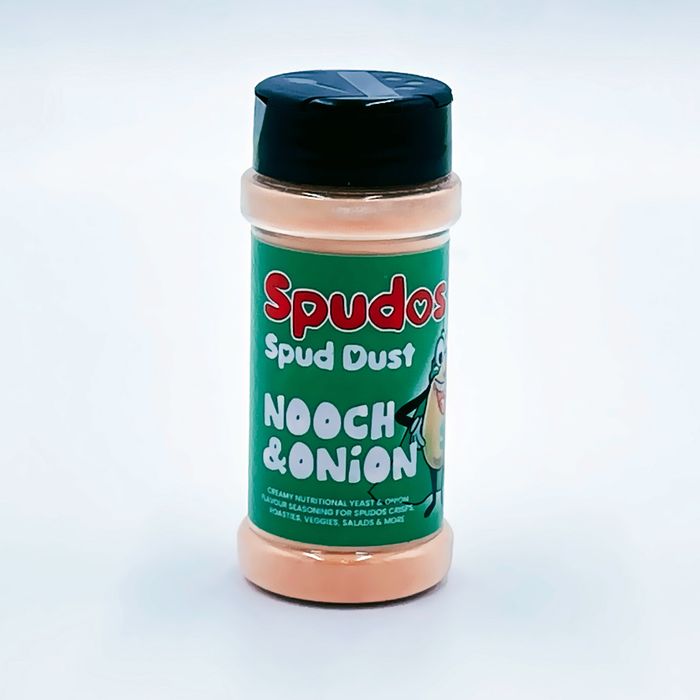 "What the heck is Nooch??" You may be asking this if you aren't a vegan, foodie, or both. It's what the cool kids call Nutritional Yeast, and it's delicious. Nooch has a nutty cheese flavour, but it's jam packed with nutrients and we love it so much we decided to make it a crisp flavour...why not?
Our Nooch and Onion is like a creamy favoured cheese and onion, but with a cooler name and a great conversation piece with with your friends when they ask you what flavour your delicious crisps are.
Try this one on your roasties and salads.