07 Jun 2023
Inclusev Powdered Shampoo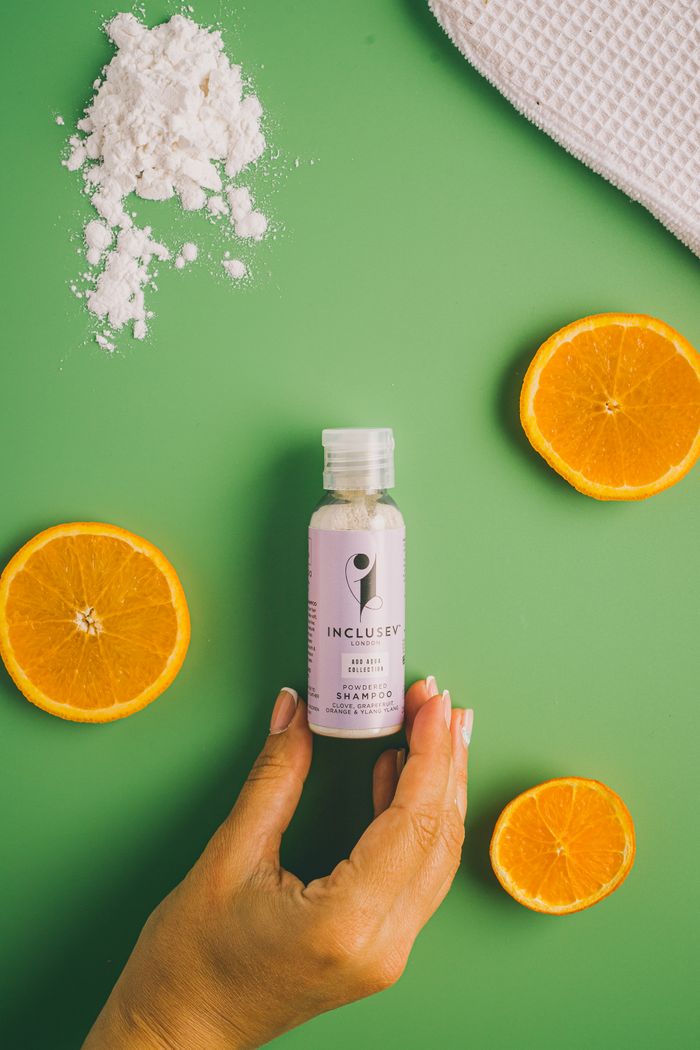 Lustrous & Flake-Free Hair: All you need to do is add a few drops of water to a small amount of powder for a soft foamy shampoo Infused with Amla and Nettle. Our innovative powder-to-lather shampoo promotes shiny, healthy hair free from flakes and build-up, suitable for the whole family.
Clean & Plant-Based Ingredients: Scientifically crafted with clean, natural, and plant-based ingredients, our shampoo nurtures your hair while being environmentally responsible. Made with sustainable packaging too.
Gentle & Effective Cleansing: Once water is added our shampoo has a rich lather, derived from coconut milk and kaolin clay which gently cleanses your hair and scalp, delivering optimal shine, texture, and volume.
Travel-Friendly & Long-lasting: The compact, lightweight design of our shampoo powder is perfect for on-the-go, offering up to 30 washes per 50g pack for convenience and value. As the shampoo is powder you can take on as carry-on luggage with no worries about leakage and is the perfect shampoo for any festival, camping or hiking trip.
Balancing & Nourishing Formula: Willow bark, clove, grapefruit, orange, and ylang-ylang in our shampoo protect and nourish your hair while balancing the scalp for healthy hair growth.