07 Jun 2023
Inclusev Powdered Bodywash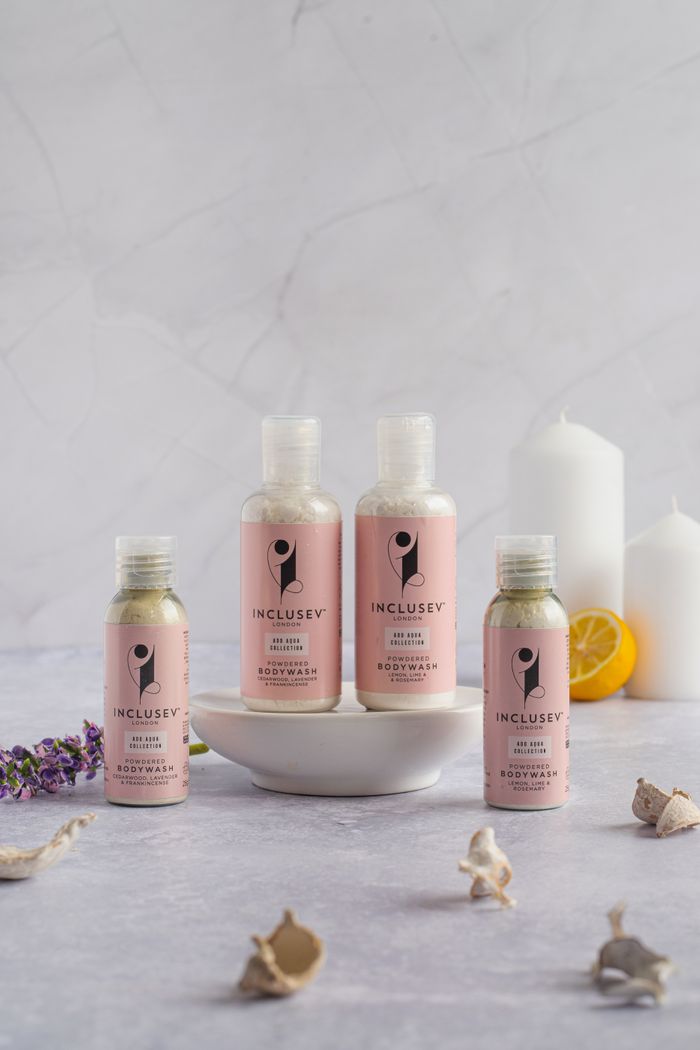 Hydrating & Moisturising Body Wash: Our innovative powder-to-foam body wash formula provides a luxurious lather, gently cleansing and moisturising your skin, leaving it soft and smooth.
Eco Shower Gel: Inclusev 's eco-friendly, soap-free shower gel is designed for all skin types, including sensitive skin, ensuring a gentle, nourishing experience without compromising on sustainability.
Vegan Body Wash: Formulated with carefully selected natural, organic, and plant-based ingredients, our body wash nurtures your skin while being environmentally responsible.
Travel Size Body Wash: The compact, lightweight design is perfect for travel, camping, and outdoor adventures, making it the ideal shower companion wherever you go. As it is powder you are able to take as carry on luggage.
Long-lasting & Cost-Effective: Our highly concentrated body wash powder offers up to 65 washes per 50g pack, providing value, quality, and freshness for men and women alike.