DAVID BACON SPUD DUST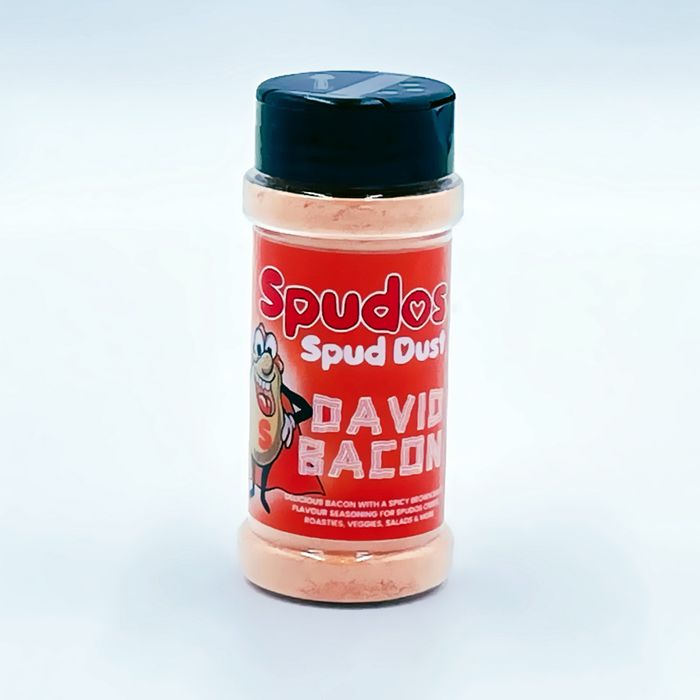 This isn't just any old bacon flavour, this is David Bacon! First you taste that sweet, sweet meatiness you love, then that late tang of brown sauce kicks in right at the end making your taste buds explode in pleasure.
You won't believe this stuff is 100% plant based, but it is. We could give you a list of things to put it on, but let's cut to the chase...put this sh*t on EVERYTHING!