CHIP SHOP CURRY SPUD DUST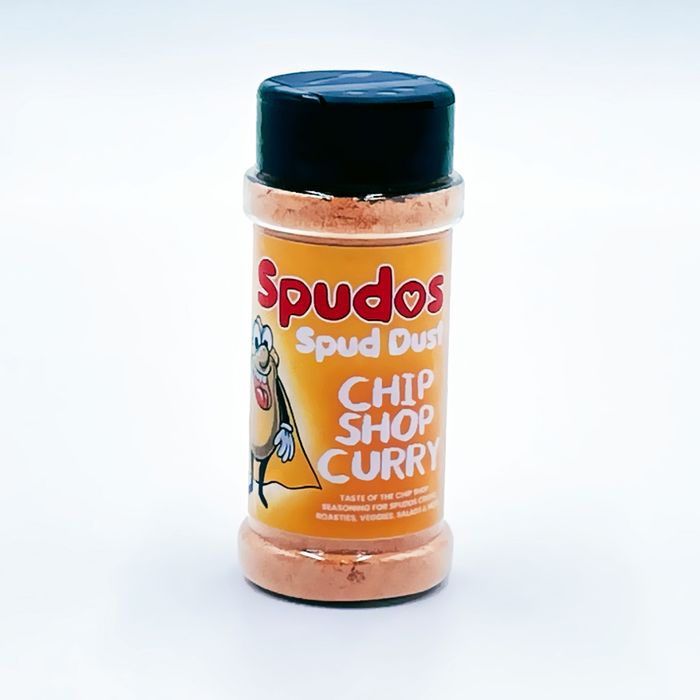 A few have tried, but none (in our humble opinion) have succeeded. Our Chip Shop Curry sauce flavour is so true to the real deal chippys that you won't believe it didn't come in a polystyrene cup. It's Chip Shop Curry sauce flavour without the attitude (though your local chippy might be nicer than ours).

If you're used to putting salt and vinegar on your chips, then pick up some Salt & Vinegar Spud Dust and mix the two together 🤯 for the ultimate chip shop curry crisp experience.
Add as much or as little as you like of our 100% Plant based Spud Dust to your Spudos, or stick it on your cauliflower and roast it before sticking it in your fav curry.