20 Nov 2022
Banana Moon awarded B-Corp status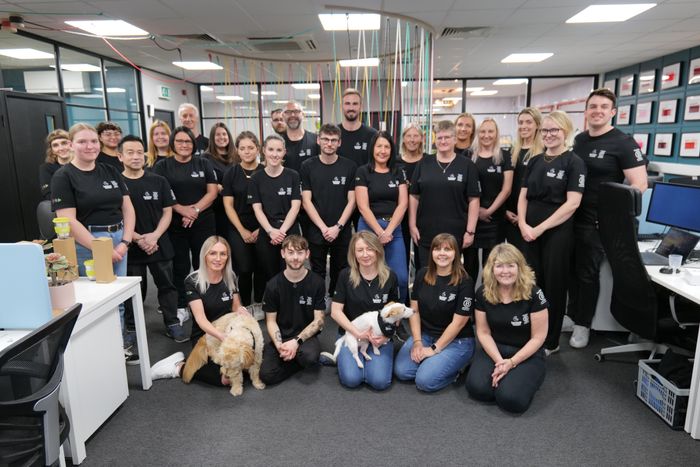 Banana Moon joins an international community of over 5,000 businesses that meet B Corp's social and environmental performance criteria. Established in 1993, the family-run company has grown from a lifestyle craft business to an agile, responsible, and visionary personalised clothing supplier operating in Yorkshire, UK.
The certification, awarded on 5th October 2022, which was led by Alex Grace and Tina Verity, acknowledges Banana Moon's continued commitment to its people and our planet. The B Corp certification measures a business on its overall operations in 5 key areas from governance to the community, environment, and much more. Based on the B Impact assessment, Banana Moon Clothing earned an overall score of 85.3. The median score for ordinary businesses who complete the assessment is currently 50.9.
Banana Moon scored very highly in the 'workers' section, which measures how a company contributes to an employee's physical, professional, and social well-being. As previous award winners in apprenticeship training schemes and company culture, Banana Moon invests a lot of time in a values-led leadership model and creating an engaging and inclusive workplace for its team.
Alex Grace, Managing Director of Banana Moon, said: "Around 2015, I first became aware of B Corporations and it really resonated with me as something which felt right for Banana Moon. Since then, we have been making improvements in key areas that have a positive impact fitting the whole ethos of B Corporation, knowing one day we would hopefully become one!
As a family run business, the concept of working towards a greater purpose than just making money is important to us. We are passionate about treating our people and our customers with transparency and kindness. We are constantly evolving to be the best business we can be in more areas than just a healthy bottom line. Looking to make a positive impact on the world through making improvements environmentally and socially fills myself, and our team, with real pride that we are part of something bigger than Banana Moon. To achieve B Corp certification after years of hard work is an extremely proud and pivotal time for the company."
Banana Moon's commitment to achieving net zero is well underway. One of the biggest changes they have made is creating an effective water management strategy to achieve water neutrality. This led to the company's investment in Direct to Garment printing, a virtually waterless process. Switching to this method of production reduced Banana Moon's water consumption by 25%. If all UK businesses committed to reducing their water consumption by 25% it would save 875 megalitres of water per day (based on non-household daily water use in England and Wales.)
In addition to this, the business introduced a screen print reclamation process, whereby they recycle the water to reuse print screens for personalised clothing.
Alex Grace continued: "We've also committed to only working with suppliers that share our ethos and adhere to sustainable business practices. Although we have made good progress, we know there is still more we and other businesses can do."
About Banana Moon Clothing
Banana Moon creates and supplies high-quality personalised clothing that inspires individual and business confidence, conveys personality, and brings people together around the world. Operating from our own facility in Yorkshire, UK, we're an energetic and responsive family business with exceptional in-house production capability and creative talent